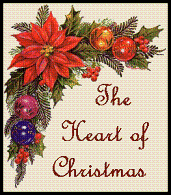 Focus:
It's almost Collection Week! But there is still time... For a wonderful way to get the kids involved in giving this Christmas season, check out this post;
http://ontheoldpath.blogspot.com/2009/10/only-8-weeks-till-christmas.html
I'm afraid mine would not be as interesting this year due to my oldest being only 3. My kids wouldn't really be able to get into it because they won't understand what is going on. Next year when my daughter is 4 though I think she will really enjoy helping with Operation Christmas Child! She's a giver at heart - loves to give gifts. :)
Gift:
I am afraid this week's gifty project is under wraps (hehe) due to the possibility of the family member it's FOR reading this blog and spoiling the surprize. *wink* Rest assured I will take pics and save them to show you after Christmas.
Something handy:
We have a
SuperyardXT
which we got years ago when Chicklet was crawling. It fits around a Christmas tree so perfectly to keep the babies out of the gifts and tree water. They can still somehow always find a way to reach the ornaments though. *sigh* I'm all for teaching the kids not to touch the tree and not to open the gifts before Christmas, but this makes it a little (okay a LOT) easier because you can open it up for those character training lessons when everyone is in the same room, and then when you have other things to do and can't supervise as closely you can close it so they can't get in there. Very nice. I've been repeatedly impressed by the durability of this product too.
What helps the Christmas season to go smoothly at YOUR house?
~*~*~*~*~
If you want to share how you're keeping the heart of CHRISTmas where it belongs this year, please click the button at the top of this post to see how you can link up! :)