Aaaaannnnnd the winner is: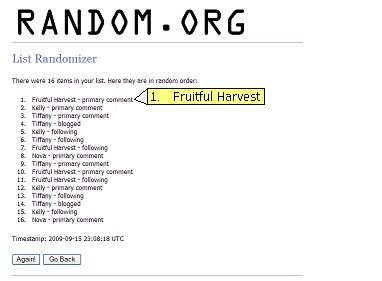 (I doubled the number of everyone's entries.)
Congratulations to
Georgiann
! Is this:
the right one that you chose?
Please email me your mailing address so I can get it ready to go. ;) I will post here when I have sent it so you know.
mamamirage (at) yahoo (dot) com